Teething Survival Tip: Chamomile Ice Pops!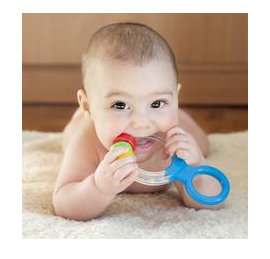 Teething....that scary T-word is spoken of among parents with dread and fear. It can be a time of frustration, pain, and sleepless nights. I am super stoked to tell you, it doesn't have to be that way!!! I have an arsenal of tips and tools for teething survival. One of my favorites that can easily be done at home is Chamomile Teething Ice Pops. These little treats are healing and fun for kids, and they provide a cooling sensory experience!!!


Chamomile Teething Ice Pops

*Makes 2 trays of pops/cubes

3 tbsp chamomile flowers
1 1/2* cups filtered water 
Ice cube trays (choose your shape keeping purpose in mind)

Heat water to a boil and then pour over the chamomile flowers. Allow to steep for 10 minutes. Strain with cheesecloth or fine wire strainer. Pour liquid into ice cube trays and place in freezer until solid. Store in airtight container and use as needed. 

*Beware of staining on clothing and furniture

To really kick the healing up a notch, book an herbal consult with Caitria so you can start using powerful Chinese herbal blends for your child's natural health.